The following includes a summary and extracts* from a recent research paper published in the International Journal of Environmental Research and Public Health evaluating the effectiveness and usability of the AirRater app in the ACT.
AirRater is a free smartphone app designed to support individuals to protect their health from environmental hazards. It does this by providing (i) location-specific and near real-time air quality, pollen and temperature information and (ii) personal symptom tracking functionality.
AirRater was first deployed in the ACT in August 2017 and ACT Health and the Australian National University (Canberra Pollen Monitoring Program) has been a core funder since then. ACT air quality was significantly impacted by an extensive bushfire event between October 2019 and February 2020; the app's download rate in this location increased rapidly during that period. The ACT also has the highest allergic rhinitis rates in Australia.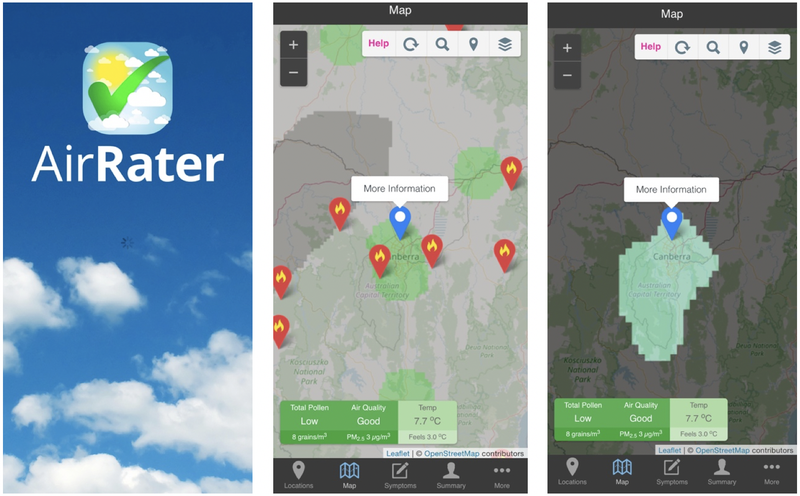 Figure 1. Screenshots of the AirRater app, demonstrating map and location functionalities.
This research paper aims to evaluate user perceptions of AirRater's usability and effectiveness. The authors did this by collecting demographic data and completed semi-structured interviews with 20 AirRater users in the ACT (and 22 other participants from Tasmania and Port Macquarie in NSW), and then identified emergent themes from these interviews.
In summary they found that:
almost half of the participants indicated that experiencing symptoms acted as a prompt for app use
information provided by the app supported a majority of the participants to make decisions and implement behaviours to protect their health irrespective of their location or context.
the majority of participants also indicated that they shared information provided by the app with family, friends and/or colleagues.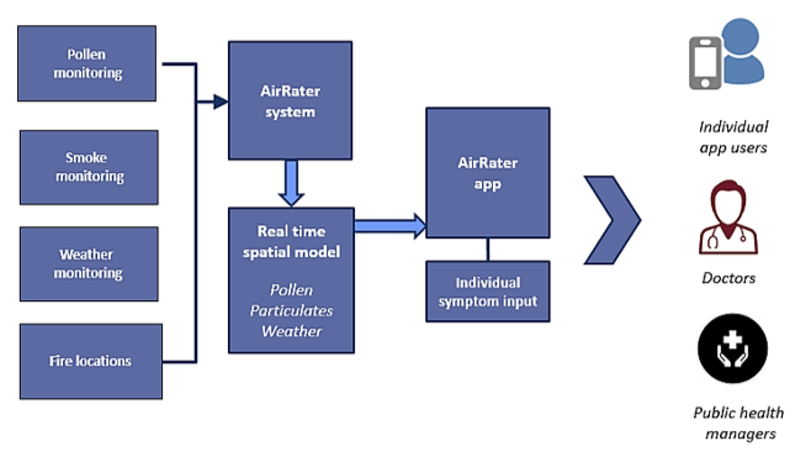 Figure 2. Schematic representation of the AirRater platform.
The evaluation also identified opportunities to improve the app and recognised some important limitations to the study. Despite these limitations, findings facilitated new insights into motivations for behavior change, and contribute to the existing literature investigating the potential for smartphone apps to support health protection from environmental hazards in a changing climate.
Here are a few of the comments from ACT participants (anonymous) that give a sense of how people are using the AirRater app in their daily lives:
'I think sometimes I would check the app if I thought my symptoms were getting worse just to check if there was a reason for that, or conversely if they were getting better, so I guess my symptoms were something of a trigger.' (ID_10, ACT)
'…I could…monitor not just how we were going, but them [family], and use AirRater to determine whether they were likely to be having a good day or bad day and whether to give them a call or, you know, if they would be OK today.' (ID_10, ACT)
'it has both a…direct biological health impact for me…but it also has this psychological soothing aspect, side-effect…that I personally found extraordinarily beneficial, and that I think other people will, given the uncertainty of the sort of world that we're living in.' (ID_14, ACT)
'The other thing is that I tended to ride to work, it's not far, it's only 5k [kilometers] ride, pretty flat, but I would wear a mask to and from work…so I would certainly check before I got on my bike, but realistically I'm getting on my bike and it's going to be bad.' (ID_36, ACT)
'…before breakfast I always go for…a walk…and it was important for me to know if it was safe for me to do that or whether I was going to have to go to the gym and do it on a treadmill…' (ID_4, ACT)
'…I went to the doctor last December…I just said, look I'm not controlling…my coughing…and I said, on this app it says…and she went, what app? And I said, oh it's an app the ACT government is doing in conjunction with Tasmania and they've bought it so Canberrans can use it. Anyway, the doctor downloaded it then and there...' (ID_38, ACT)
'…I recommended it to everyone. You need this, now.' (ID_34, ACT)
The analysis of interview responses confirm that the app can increase individual awareness about the impacts of exposure to environmental hazards and provide useful information that supports users to self-manage and implement behaviours that protect people's health in the face of environmental hazards such as smoke and pollen.
*extracted text from:
Annabelle Workman, Penelope Jones, Amanda Wheeler, Sharon Campbell, Grant Williamson, Chris Lucani, David Bowman, Nick Cooling and Fay Johnston (2021) Environmental Hazards and Behavior Change: User Perspectives on the Usability and Effectiveness of the AirRater Smartphone App. International Journal of Environmental Research and Public Health 2021, 18(7), 3591. https://doi.org/10.3390/ijerph18073591